VOICEOVER
Meisner trained and highly skilled, Cie is an actor of great repute who continues to impress in her field both as a working voiceover artist and masterful private coach. But Cie is not alone in our voiceover pool. Listen to the samples below, and see if you can identify some of our other talented performers, including seasoned Disney actor Bruce Bayley Johnson.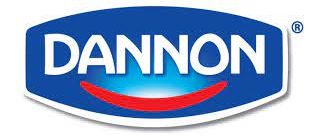 Television Spot –
Fresenius
Documentary –
Over Rolling HIlls
"Acting classes with Cie became my favorite night of the week. She has a gift for encouraging others without condescension, finding humor at every turn, and relentlessly believing in people."
Madeline Smith – Broadway Music Director/Arranger, Waitress, Frozen
Talk about a Master Class! With tremendous experience supplemented by Master's degrees in both education and theater, our founder is a much in-demand master teacher, workshop leader, guest speaker, and private coach recognized nationally by U.S. World and News Report. Aspiring and working actors, on-air talent, and voiceover artists from across New England clamor to work with her, while locally she is hired to conduct classes by:
Theater companies including Hartford Stage and The Bushnell Center for the Performing Arts
Acting Studios including The Complete Actor, Present & Perform, and Play On!
Institutions of higher learning including Central Connecticut State University and Naugatuck Community College
High schools of great repute including Hall, Avon, Ethel Walker, and Watkinson
Contact us to be masterfully led to your absolute best work in any of the following:
Acting technique, largely based on the work of Sanford Meisner
Auditioning including monologue preparation and self-tape submissions
Scene study focusing on expert script and character analysis
Voiceover training and demo prep
The entire conservatory/BFA application process
Working with Boston-based singer Lea Peterson, we also offer workshops in musical theater and private coaching for singers.
"Cie turns students into actors, and actors into artists."
Robert Resnikoff (Equity, SAG-AFTRA) – Actor, Writer, Radio Host
READY TO TAKE THE A TRAIN(ING)?
Download this free e-book to help get your acting career on track.
The e-book includes knowledge about…
how you already possess most of the skills you need to be an effective actor
some of the biggest myths about what constitutes great acting
the main difference between working on a theatrical stage vs. a soundstage
resources to help you get started straightaway
"Cie is truly a gift to study with."
Marissa Skell (SAG-AFTRA) – Actor
Contact the Clouds and a Waffle Team
In need of a top-notch private coach or workshop leader? Desperately seeking help for that big break audition? Looking for just the right voice for a vo job? Contact us today!