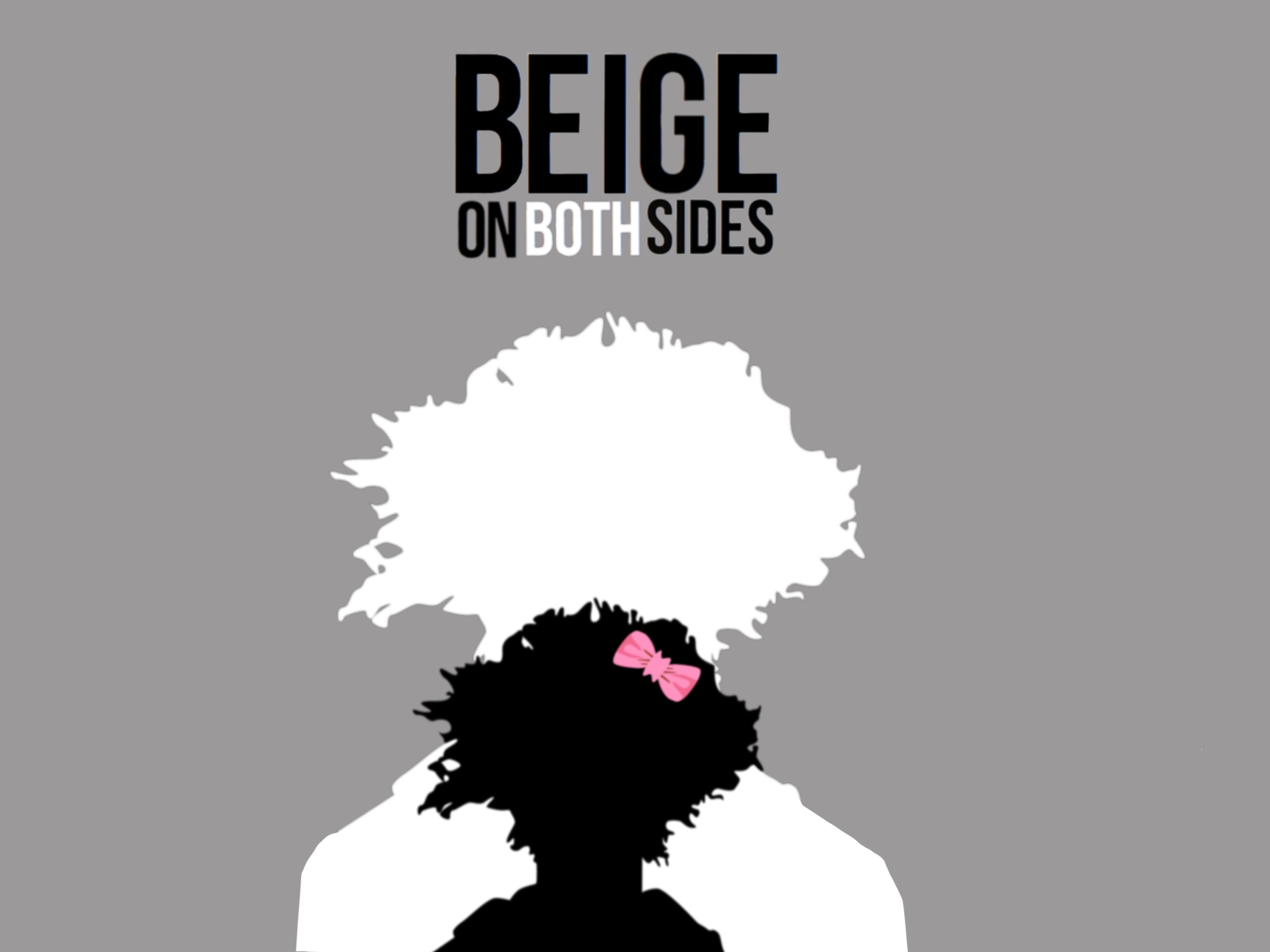 It may take a village to raise a child, but it takes a child to raise a father.
When a racially-ambiguous stand-up comic bombs offstage with his pre-K daughter, he sets out to resolve nagging questions of identity and manhood in order to finally become a stand-up guy.
Series Synopsis
Rob is beige… a confused, beige stand-up comedian just hitting his 30's. His brown friends say he's too light-skinned to use the "N" word, and his white friends?—well, they just don't get him at all. Still, he's sure he's making the beige thing work… that is, until the birth of his daughter Brooklyn shows him that he's sure of nothing at all.  When the little monster starts talking – and asking questions – Rob realizes he's the one in need of answers, so he sets off in search of a village… a village that can raise him to be the kind of man and father he has never known but is determined to come.

Rob
Beige. Confused. Funny. That's Rob. A  tall, lanky stand-up comic with an Afro that juts out in all directions and a headful of notions that are just as untamed. But he's also got the determination to get it all under control and become the kind of father worthy of the new little love of his life.
VENUS
Rob's fiercely independent, on-again, off-again girlfriend and Brooklyn's mother. Venus is a smart, strong black woman who suffers no fools, including Rob… though she is still charmed by his fooling. Reliable, responsible, and resolute, she seems to excel at all things Rob does not.
BROOKLYN
Rob's perfectly silly, pre-K daughter Brooklyn is the love – and the monster – of his life. She has her father's hair, her mother's smarts, and a big personality all her own
Cie Peterson and Lea Peterson are the mother/daughter writing and producing team behind Beige on Both Sides, A Coupla Pros, and the upcoming short film The Locket.
Cie Peterson, the elder part of this creative dynamic duo, is a native New Yorker with a substantial resume of theatrical and voiceover acting credits, who found her real calling as a director over 20 years ago. Favorite directing projects include Our Town, Brighton Beach Memoirs (at Playhouse on Park), Click (NYC), Lovers and Other Strangers (NYC), and countless showcases at Play On Acting Studio, the Farmington studio she founded and led for several years. In 2017, Cie launched Clouds and a Waffle Productions as the umbrella organization under which she could continue to create, write, produce, and direct original content of the highest caliber in the Hartford area.
Lea Peterson has a talent for script writing that grew out of her extensive grounding in theater, improv, and actor training, as well as her summa cum laude degree from Skidmore College that includes a creative writing minor. Her short story The Streetlight was published in Asympote, "the premier online site for world literature," and her senior year essay was honored with the Lise Waxer NECSEM Prize, which is awarded to "the outstanding undergraduate student paper presented at the annual chapter meeting." With a degree in Music/Vocal Performance, Lea has also been the creative force behind all the original music either composed or curated for all Clouds and a Waffle productions.
Rob Santos is a stand-up comedian well known to Connecticut audiences from his work at Comix Mohegan Sun and Funny Bone in Manchester. He has also performed at Caroline's, The Comic Strip, and Gotham Comedy Club, all of which are in NYC where he studied stand-up, sketch writing, and improv at the renowned American Comedy Institute. In 2017 Rob was honored as the winner of Amazon Prime's Comics Watching Comics. The original idea behind Beige on Both Sides comes from true events of Rob's life, particularly the birth of beloved real-life daughter Brooklyn.